The new hotel will be named "Toy Story Hotel", and will draw a capital investment of about 31.5 billion yen. It will open as planned in 2021 as Tokyo Disney Resort's first Moderate-class hotel.
The Tokyo Disney Resort operator released official concept art for the hotel, opening in 2021, as well as revealed the official name – Toy Story Hotel. This will be the second Toy Story-themed hotel in the world. The first opened in 2016 at Shanghai Disneyland.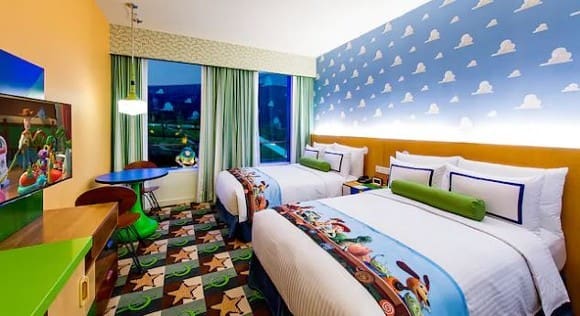 With a floor space of 40,000 m2, the new Tokyo Disney Resort Toy Story Hotel will feature 595 guest rooms and include 11 floors. The exterior, entrance, lobby, and other areas will be inspired and bring to life the world of toys based on the Toy Story movie. The hotel will be the fifth Disney hotel to open in Japan.
According to the release, the new hotel is situated directly in front of Bayside Station on the Disney Resort Line, providing convenient access to both Tokyo Disneyland and Tokyo DisneySea Parks. Guests staying here will find that their dream-filled Disney experience continues from the Parks to the hotel.
According to the This is the first time that Disney is opening a "moderate type" hotel in the Tokyo Disney Resort area. Currently, guests can only choose from four hotels which are either classified as "value type" or "deluxe type". This new classification is still expected to give guests all the magic of staying at a Disney resort hotel while offering amenities somewhere in the middle of the other two categories.