Seychelles is re-opening its borders to international visitors as from March 25 2021.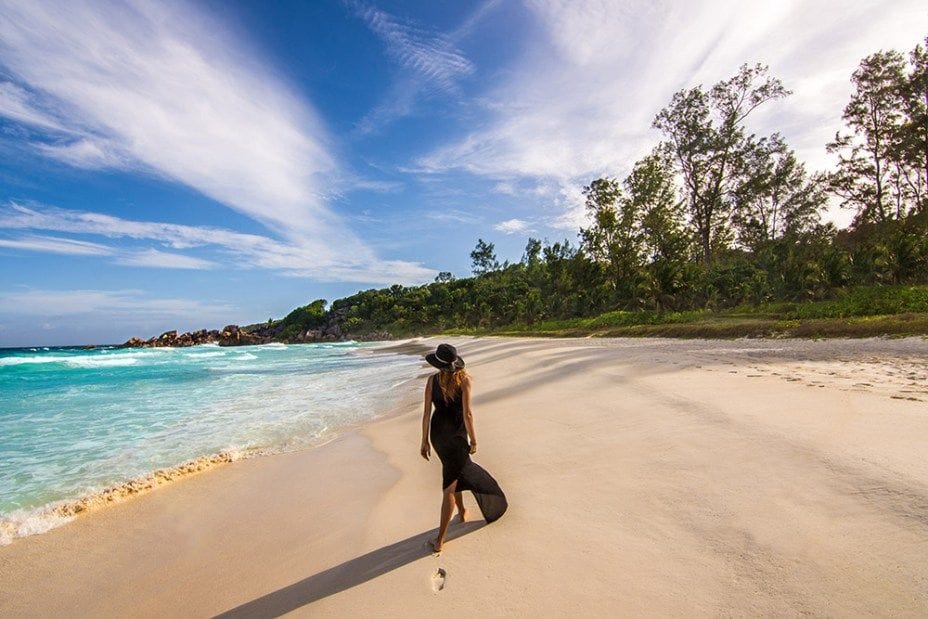 This was announced by the Ministry of Foreign Affairs and Tourism in a press conference recently- http://tourism.gov.sc/2021/03/08/seychelles-opens-up-to-the-world/. The decision was taken together with the Ministry of Health as Seychelles' national immunisation program or vaccination campaign against COVID-10 progresses well. This program aims to bring Seychelles to herd-immunity status by mid-March.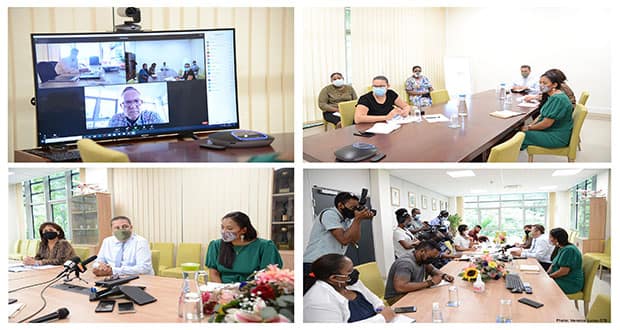 Minister Radegonde stated that the decision to review and relax the entry procedures in the country has been made possible in view of the success registered in the aggressive vaccination campaign that the country embarked on earlier in the year.
"The vaccination campaign has been quite successful. The government has done everything in its power to make sure that the population is protected. We have now arrived at the point where opening our borders further is the next step to allow for our economic recovery. The measures being announced reflect broadly the recommendation of our tourism partners and have been done in full consultation with and the endorsement of our health authorities."
The small island nation off the east coast of Africa whose economy is based primarily on tourism was the first African country to launch a bold, comprehensive and effective Covid-19 immunisation campaign, in January 2021.
To date, a cumulative total of 57,095 individuals have received their first dose of vaccine against COVID-19 (82% of targeted population). 24,620 individuals have received their second dose representing 35% Coverage [Source: Ministry of Health, as at 05th March]

For travelers, tourists, tourism companies planning trips to Seychelles, entry requirements and other relevant information can be found below:

Are international travelers allowed to enter Seychelles?
Yes, international travelers will be allowed to enter Seychelles as from March 25 2021.

Are there are any entry restrictions to Seychelles?
For the moment, South Africa is the only country that has been placed on Seychelles' no-entry list due to the high cases of the 501Y.V2 variant
Please visit http://tourism.gov.sc/2020/09/21/updated-list-of-countries-from-which-visitors-are-permitted-to-enter-seychelles/ for a regularly updated list of permitted countries.

Do travelers need to be vaccinated against COVID-19 to enter Seychelles?
Travelers will be allowed entry irrelevant of their vaccination status.

What are the requirements to travel to, and enter Seychelles?
Travelers will need to produce a Polymerase Chain Reaction (PCR) test certificate 72 hours prior to embarkation.
Travelers will not need to be vaccinated against COVID-19 to enter Seychelles.
All travelers to Seychelles must apply for the mandatory Health Travel Authorisation (HTA), either via the Android or iOS apps on mobile devices or via the official government website at https://seychelles.govtas.com/ . This includes infants and children. The application can be made between 72 and 3 hours before departure. The reviewing process may take up to 3 hours before validation. A traveler will not be able to board the plane to the destination without the HTA.
Travelers must ensure that they have valid travel health insurance with full medical coverage, including COVID-19 related medical care.
Travelers' accommodation booking confirmation must be presented at the immigration counter for verification upon arrival.

The full list of entry requirements can be found here.

Will tourists be tested for COVID-19 upon arrival to Seychelles?
There will be no COVID-19 testing upon arrival to Seychelles.
However, all travelers will have to undergo temperature checks and health screening. Any traveler who disembarks with respiratory symptoms such as cough, runny nose or shortness of breath will be isolated from other travelers and be subjected to further tests (for example a PCR or Rapid Antigen test, for free).

Will tourists have to be quarantined when they arrive in Seychelles?
Tourists will not have to go through precautionary measures or a quarantine period when arriving in Seychelles. There will also be no movement restrictions once they are in Seychelles.

Which tourism establishments can travelers book in Seychelles?
Travelers must ensure that accommodation bookings are made only at licensed accommodation establishments that have been certified by the Public Health Authority and have the approved standard operating procedures (SOPs) in place.

Are there flights to Seychelles in 2021?
For updated flight schedules, visit https://www.scaa.sc/

What are the health and security measures in place in Seychelles?
Once in the country, travelers need to observe all security measures in place at their hotels or places of accommodation, restaurants, transport systems and public places.
Travelers will still be required to adhere to other public health measures put in place in view of the pandemic. These will include wearing of face masks, social distancing, regular sanitisation or washing of hands.
The new measures also give travelers access to all communal area within the hotel premises inclusive of bars, swimming pools, spas and Kid's club.
Wearing a mask is mandatory in Seychelles when in public. Visitors are encouraged to wash their hands and sanitise regularly.

Is Seychelles COVID-safe?
Seychelles launched a robust vaccination program on January 10 2021, with the aim of becoming the first country in Africa to vaccinate over 70% of it's over 18 population. The objective is to reach herd-immunity by mid-March.
Seychelles is amongst the top in the world for the number of people vaccinated per 100 of its total population [Source: ourworldindata.org].
To find out more about the vaccination program and health updates, visit http://www.health.gov.sc/

For a comprehensive list of entry requirements in Seychelles and detailed information, view the latest Travel Advisory here.