Highlighting the key parameters to be focused by budget hotels in a post Covid world, Deepak Thakur, CEO of Shinee Hotels & Resorts pens down his thoughts on revival strategies for the industry.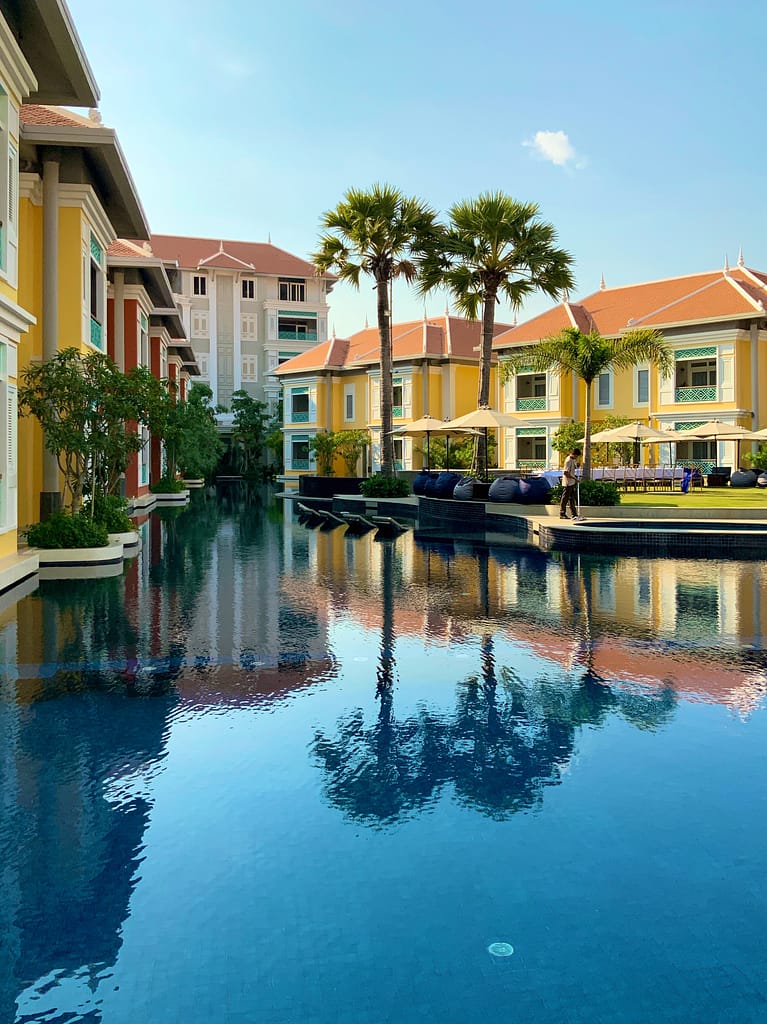 Operations
Budget hotels can aim to maximize their operational efficiency by trying to follow the below :
The number one consideration post Covid-19 will be on health and safety which translates into hygiene and sanitation issues of the hotel. The key is to provide physical evidence of the hotel's concern for health and safety. In the aftermath of the terror attack on the Taj Hotel, hotels responded assuredly to security fears by erecting security checks at the gates of the hotel along with self and baggage screening in the portico prior to entering the hotel. This time, the checks and screening will have to be erected for health purposes. The security will check for fever with a remote thermometer, shower a light sanitizer mist, keep hand sanitizers at the reception, elevator lobbies and guest rooms. Ensure the circulation of fresh air in guest rooms and display indoor air quality. The guest room will have a sign mentioning "This room has been sanitized for your health and safety".
The staff positioned should be experienced, multi-skilled and loyal employees. It will be a while when other regular staff will be required. All staff should continue to wear surgical gloves and masks to give confidence to the guests.
Food menus must be choices of Table d'hôte menus each day instead of a full a la carte menu. It will save the cost of having high food inventories. Hotels have to take into account that supply chain vendors will take time to respond to full capacity. Tables in the restaurant should be spaced out.
Since 95% of accommodation lies in the low-priced sector like Bed & Breakfast, budget hotels and guest houses, the country can ride on India's large domestic tourism to kick start the industry. Inbound traffic on the other hand is bound to be slow because of fear of travel and recessionary conditions restricting disposable income.
Finance
Considering that budget hotels have to run a tight ship from a finance perspective, it is very essential that financial metrics are strictly controlled. The key pointers that budget hotels can aim to adhere to, are as follows:
Support the payment of employee salaries for twelve months.
Have a twelve months moratorium on EMIs, advance tax, PF, ESIC, GST, Excise, State levies, bank guarantees, custom duties and security deposits. It may be mentioned that the government has already given a moratorium of three months for existing interest and principal payments to banks.
Have support for power and water charges.
Interest free loans for working capital.
Renegotiate re-financing loans with better payment plans.
Enforce rigid cost-control in energy consumption (Closing of floors will contribute to energy savings).
Extend payment cycles with vendors.
Only buy essentials for existing occupancy levels.
Technology
The third consideration is to move more towards AI and other technology. Covid-19 has hastened the need to use technology to allow the least contact with humans. Here are some suggestions:
Self-check-in with codes given on the guest's mobile to open assigned guest rooms.
Guest mobile apps should be able to connect to all buttons and switches in the room to avoid using fingers for touch. It would include controlling the room temperature, switching on lights, controlling the temperature of the shower, remote for the television etc.
Virtual views on the TV of restaurants, lobby, and bars to see the atmosphere to avoid crowds.
Have gourmet food dispensers on floor pantries. People are going to use in-room dining more.
Digital payments of bills and food and beverage at kiosks which will give out receipts much like the ATMs.
Liquor options in the guest room mini-bar which will automatically bill the guest folio when bottles are withdrawn from the bar.
Self-service room amenities from dispensers in the floor housekeeping store.
Self-monitoring gadgets for fever.
Revenue Management Software to do the predictions of room occupancy and rates.
Big Data analytics to constantly determine the behaviour and attitude of guests to give them customized services.
Robots for cleaning carpeted and other surfaces and automated dish washing.
The author is convinced that the hospitality industry will bounce back remarkably, as it always has done post such unusual happenings.
About the author
Deepak Thakur is the CEO of Shinee Hotels & Resorts, which he planned and launched in 2018 in India, and has now spread across Nepal and Thailand. Currently Shinee Hotels & Resorts manage 7 Hotels in Nepal, out of which 02 are operational ( Shinee Norchhok- Premier Boutique Hotel, Ichchha Hotel- Shinee Premier Simara Bara Nepal), while 05 hotels are under way in India, Nepal & Thailand. Shinee Hotels & Resorts have plans to open 12 hotels with an inventory of 1000 plus rooms before the end of the year 2021.