Qatar, a country known for its opulence, luxury, and magnificent architecture, and drawing millions of tourists each year, will soon boast of a eco floating hotel, designed by Hayri Atak Architectural Design Studio (HAADS).
The hotel promises to house 152 rooms and will minimize energy loss with a zero waste principle. The property will feature a sustainable spinning design that will be used to generate its own electricity via wind, solar, and tidal energy, with no waste from the structure going to the landfill or harming the environment.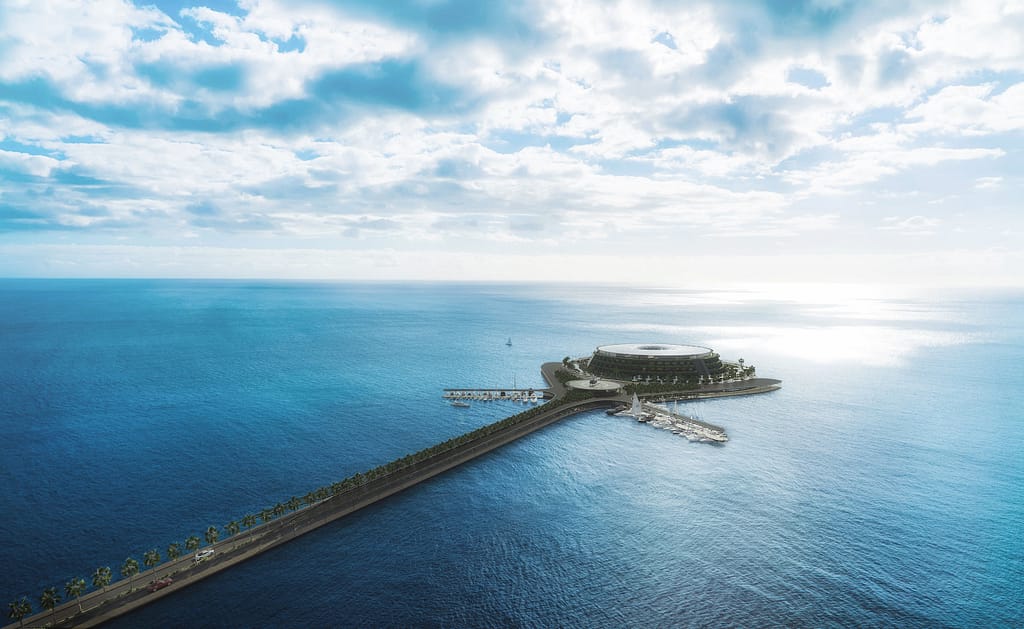 The architectural form and operation of the hotel are inspired by the sea and in particular, a vortex. Its' roof will be in the shape of a vortes and would be used to collect rainwater for irrigating the greenery, where carefully designed solar panels and wind turbines will also be also available to provide power.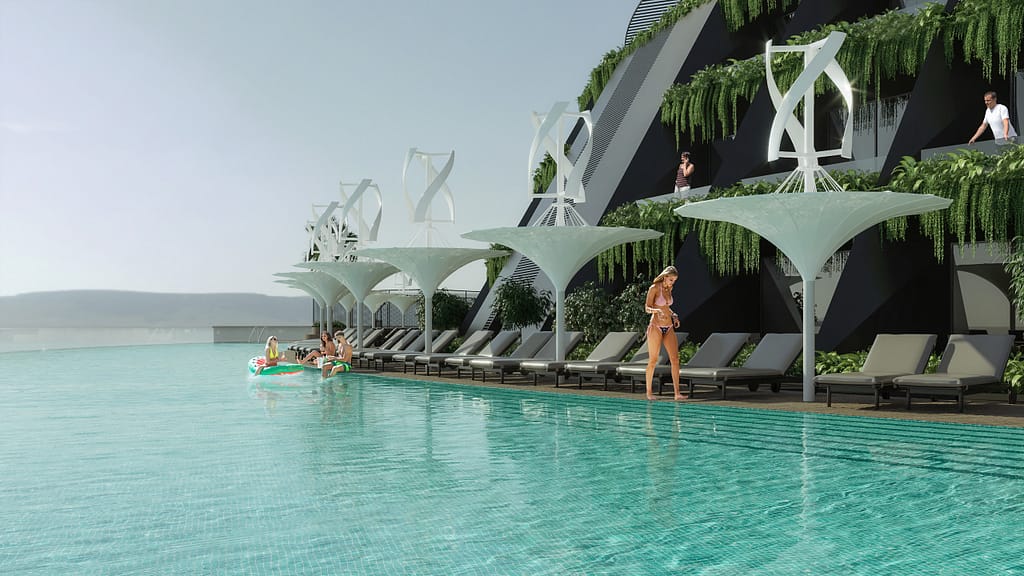 The esteemed guests of the Qatar eco floating hotel will be able to visit it by helicopter and drone to a helipad located on the floating pier, or via the 'less fancy' car and boat.
HAADS also has plans to move the floating hotel to different areas, but for the first phase, it will be stationed among the coastal areas of Qatar.
Currently the plan is just in its conceptual phase, and the designers hope to materialize it by 2025.
Also see: First ever 'Space Hotel' set to launch in 2027