Beijing will start issuing visas to foreigners who need to travel to China but only after they have taken a Chinese-made Covid-19 vaccine, a statement by the Chinese Embassy in New Delhi said on Tuesday. The rule, however, will not make it any easier for Indians to get visas since New Delhi has not approved use of China-made vaccines in the country. Also, there are no direct flights between the two countries.
The statement suggested the Chinese-vaccine rule – the embassy called it "facilitating measures", was applicable for people intending to travel to China for business, work or to meet relatives.
"Our proposal to facilitate the travel of those who have been inoculated with Chinese vaccines is made after thoroughly considering the safety and efficacy of Chinese vaccines," Zhao Lijian, spokesperson for China's foreign ministry, said at a press conference on Tuesday.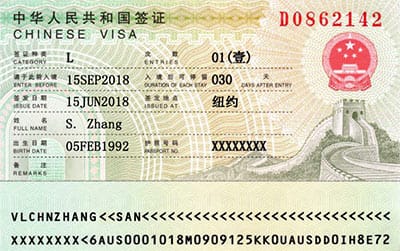 The Chinese embassy statement did not specify whether the easing of the process applies to students: The largest chunk of Indians, more than 22,000 students, are stranded in their home country as China is yet to allow foreign students back into the country. Or if Beijing is in talks with New Delhi to make its vaccines available as the Chinese embassy or consulates cannot offer the vaccines in India without authorisation from the Indian government.
The new provisions come at a time China has been promoting its vaccine shots across the world. It has administered 65 million vaccine doses at home and has been pushing its vaccine in emerging economies.