The food and beverage chain's public issue will rank it against its listed peers – Jubilant FoodWorks Ltd., Westlife Development Ltd., Speciality Restaurants Ltd. and Burger King India Ltd.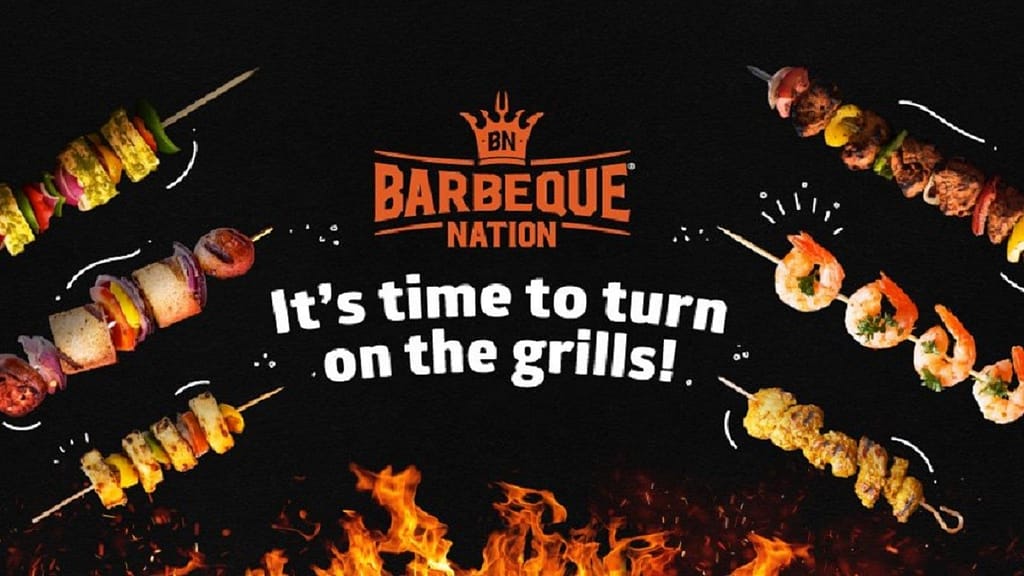 Barbeque Nation Hospitality, the owner of the casual dining restaurant chain Barbeque Nation Restaurants, is set to open its initial public offering (IPO) for subscription on March 24. The price band for the public issue has been fixed at INR 498-500 a share.
The food & beverage chain's IPO comprises a fresh issue of shares worth INR 180 crore and offer-for-sale (OFS) of up to 54.57 lakh shares by the existing shareholders and promoters.
The OFS comprises shares sale in Barbeque Nation Hospitality by following shareholders:
*Sayaji Housekeeping Services Ltd: 10.18 lakh shares
*Azhar Dhanani: 3.39 lakh shares
*Sadiya Dhanani: 3.39 lakh shares
*Sanya Dhanani: 3.39 lakh shares
*Tamara Private Ltd: 33.23 lakh shares
*Aajv Investment Trust: 71,186 shares
*Menu Private Ltd: 26,600 shares
The company will utilise the net proceeds from the fresh issue for expansion and opening of new restaurants and repaying certain borrowings, while the offer for sale money will go to the selling shareholders.
The first Barbeque-Nation restaurant was established in 2008. As of December 31, 2020, the company operated 147 Barbeque Nation Restaurants (including opened, temporarily closed and under construction outlets) across 77 cities, eleven Italian Restaurants in 3 cities of India, and six international Barbeque Nation Restaurants in 3 countries. Their subsidiary Red Apple, owns and operates nine restaurants under the brand name, "Toscano".
The company promoters are SHL, SHKSL, Kayum Dhanani, Raoof Dhanani and Suchitra Dhanani.
Check out more of our Food & Beverage Stories