A lot of things have changed in the temple town of Puri in the aftermath of Covid-19. Travelers visiting Puri should definitely keep them in mind to remove hassles during their trip.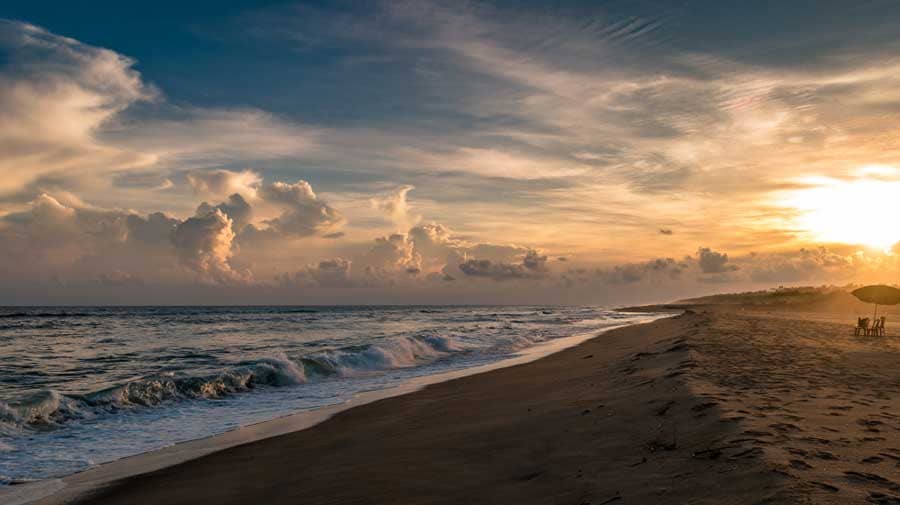 Do not plan to visit Jagannath Temple on Sundays – Keeping in view the spike in COVID-19 cases in Odisha, the Shree Jagannath Temple Administration (SJTA) has decided to close the 12th century shrine for devotees in order to undertake disinfection on every Sunday.
Know the Jagannath temple entry and exit gates – In the wake of Covid-19, only one temple entry gate, i.e. the eastern gate or Simhadwara is currently open for the public out of the 4 gates. Knowing before hand that gates such as the Southern gate or Aswadwara is currently closed for entry will save you valuable time.
Know the Covid protocols – Jagannath temple devotees have to walk through the barricades raised along the Badadanda from Marichikot Chowk in nine queues in adherence to the social distancing norm and wearing face masks. They would also need to sanitise their hands at the temple gate before entering the temple.
Take up a hotel near Swargadwar – If you can coexist with the chaos of other travelers and wish to have everything such as transportation options to the railway station and temple, restaurants, sweet shops, and shopping centers, take up a hotel near Swargadwar in Puri. If you take up a hotel far away in areas, such as near the Lighthouse, you will have to spend a lot on commute to go the temple and railway station if you don't own a vehicle, but you might enjoy the solitude.
Always check the Google Map location of your hotel before booking – After Covid-19, many hotels in Puri have shut down or have changed ownership, resulting in increased chances of fraudulent hotel bookings. A key check is to look up the Google Map location of the accommodation, before paying any booking amount. Generally hotels located in the Swargadwar area are trustworthy.
For more information regarding travel to Puri and important contact numbers, kindly visit the Official Website of Puri District Administration.